Work readiness program provides life skills
12 December 2017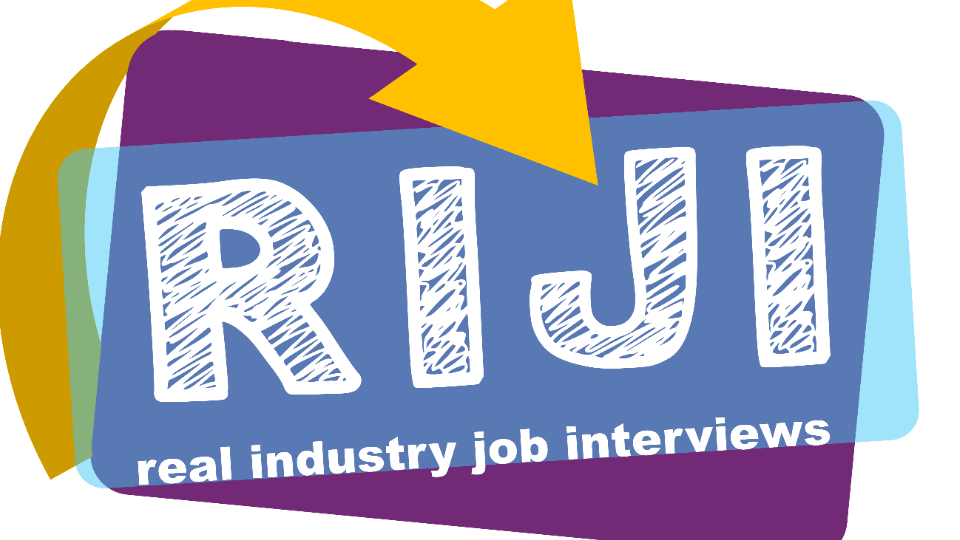 This is week one of the Real Industry Job Interviews (RIJI) program, which is delivered over three days in the Yarra, Darebin and Moreland LGAs. This year's program is being coordinated by Jansu Gaz (pictured) who takes time out of planning for the remaining RIJI events to chat about RIJI and provide some advice for participating students.
The 2017 Real Industry Job Interviews (RIJI) program is being coordinated by Inner Northern Local Learning and Employment Network (INLLEN) partnership broker Jansu Gaz.
RIJI is a work readiness program delivered into 25 participating schools across Melbourne's inner north. The program involves students undertaking a range of work readiness tasks. These include writing a resume, job hunting using job search sites such as the jobsforyouth.com.au talent community that lists entry-level positions in the region, gaining an understanding of job ads, applying for jobs and finishing with a mock job interview held outside of school. The interviews have involved 391 volunteers contributing around 1600 hours over the past three years.
"A big component of the program is getting students to think about career aspirations; having young people think about their skills and how their skills can be applied to certain positions," Jansu said.
"The mock interviews give them important experience because most young people who don't have a job haven't been exposed to that experience. They get valuable feedback on their application and how they presented themselves during the interview."
Jansu said the program is especially beneficial to young people who may be struggling in the education system and who are at risk of disengagement. Leaving school early means that many of these students may move into employment rather than further studies and in these cases early exposure to work readiness skills is particularly valuable.
"It encourages these students to participate in a program that's really going to give them life skills – especially the feedback component," Jansu said.
Yarra RIJI students say…

We interviewed some of the participating students about their experience at the Yarra RIJI Day held on Tuesday, October 18. Here's some responses:

"It was actually quite easy. I prepared myself quite well so I wasn't as nervous as I could have been. At the moment I do some babysitting and I think this will help me (in job hunting) because it gave me some confidence. Talking to someone I didn't know was great because I could see what it was like in a real interview." – Harriet, Fitzroy High School

"I was a bit nervous at the start but the interviewer I had was lovely and it was a really good interview so now I've got a really good idea of what could come." 8.5/10 – Christina, Academy of Mary Immaculate

"It was great. We had to go through some questions and you have to answer them clearly and responsibly. It was actually pretty fun. We laugh and had a talk." – Fatima, Collingwood College

"I found it really enjoyable. I was nervous at first but I found it a really good experience. The interviewer was lovely and gave me a lot of feedback to help me improve. It was very valuable feedback. I think it will help me. I learnt how to write a resume and I feel this (interview) just helped me finalise it and gave me that extra detail of making it stand out. I rate it a solid 9/10." – Brianna, Fitzroy High School
"It exposes them to the experience of meeting someone who is a complete stranger who is going to be asking them about a job application. They have to sit there and present themselves to the best of their abilities and answer some questions that are relevant to the job itself but also about themselves which is important because it can often be hard to talk about ourselves and what we're good at."
Jansu has plenty of experience when it comes to working with young people as they face major stress points in life. She holds a Bachelor of Psychology and a Master of Clinical Counselling, which included placements at Melbourne High School and Our Lady of Mercy College working as a member of the schools' wellbeing teams providing student counselling and group sessions. She has also worked at Moreland Council in their Oxygen Youth Centre helping to deliver a range of programs aimed primarily at youth leadership and social inclusion and engagement, as well as supporting the Council's Youth Advisory Committee as they advocated for other young people living in Moreland.
"I just delivered the DET On Track program for INLLEN, which checks in on school leavers. Something that came out of that was just how huge an issue unemployment is. When you look at reasons for unemployment and talk to young people you find that for some they just need that initial support from an adult to help them in the job hunt, assistance with their resume or encouragement to make phone calls," Jansu said, describing the value of the RIJI program to participating students, who number more than 2200 over the past three years.
"There are a lot of employment support services available and while young people need to make themselves aware of what's out there RIJI gives them a real insight into what's involved in looking for a job."
Jansu's top tips for mindfulness and handling interview stress…
Resilience is critical when looking for work, and that's especially so for young people given the fact they are going to be applying for jobs that they're not always going to get.
"To build resilience you need to change your way of thinking. Be persistent and not give up every time something doesn't go your way."
Focus on your breathing, when your heart rate goes up or you're feeling a bit sweaty palmed just focus on your breathing by closing your eyes and count to 20 deep breathes.
Reinforce positive thinking. If you're really nervous before a job interview say to yourself 'it's okay, I'm going to be able to do it, the interviewer will be helpful and friendly.'
Change the way you think. Write down what you're nervous about and ask yourself what's the worst that can happen? Tell yourself that you're going to go into the interview, try your best and not take anything to heart.